4 Must Know VoIP Facts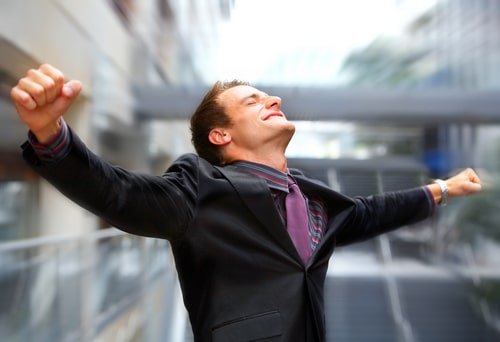 VoIP isn't something to be scared of. Embracing VoIP can give your business the upper hand in competitive industries, whether it be cost savings or improving the sales process, VoIP is here to stay. Even though there is so much information floating around the web about VoIP, according to an SBA study, 25% of small businesses still aren't even familiar with the technology. Before speaking with VoIP vendors, here are 4 facts you must know about VoIP.
Not As Complicated as it Sounds
Sure, when you read about VoIP, there are terms thrown around like, "infrastructure," "hardware," and "database migration." But it doesn't have to be that complicated, its quite simple to understand the core features of how VoIP works. VoIP may not be the "sexiest" industry, but it succeeds more on bite than bark. VoIP is simply placing phone calls over your broadband Internet line, and just so things don't get confusing, VoIP vendors can walk you through different features available.
The Sky is The Limit…
VoIP is unique because it can be a platform for something much greater than a low cost option to make phone calls. Integrating VoIP within your business opens up the doors for additional features. Many businesses are finding that call routing technology helps them manage their phone calls, and web conferencing is lowering the cost of meetings. However, one of the most popular VoIP features is unified communications (UC). Unified communications integrates all of your channels of communication into one easy to use interface. For instance, you are able to answer your business voicemail on your cell phone, or send files in an audio conference, making click to connect simpler than ever.
Saves You Money
Traditional telephones are expensive. VoIP's main selling point is the ability to save you money; even if your business is primarily making local phone calls. Each situation is different, but some businesses pay upwards of $50 per line each month, excluding long distance phone calls. Some basic business VoIP solutions are able to compete at less than $30 per line and offer unlimited calling to anywhere. Regardless of your needs, VoIP can save you money!
Improves Revenue Generating Activities
According to a Loudhouse Research study, "69% of organizations view their call centers as business-critical revenue generators." VoIP improves customer service efforts, and simplifies the sales process. Call center software is largely based on VoIP technology needed to offer computer telephony integration (CTI). CTI pops customer information up on your computer screen on every inbound call and syncs customer data with phone numbers. This gives customer service a better understanding of the customers needs as well as providing valuable data for cross selling activities.
So, whether you are looking to upgrade your existing VoIP phone system or you are adopting the technology, understand that VoIP can benefit your business in a myriad of different ways. It lowers costs of making phone calls, integrates communication channels, improves revenue generating activities, and it really isn't as complicated as it may seem.
Image Credit: SIPThat
---